On our first full day, we started by walking into Akasaka (on the hunt for a Uniqlo and a waterproof coat) and walked from here, through Roppongi to get to Shibuya and the pedestrian scramble.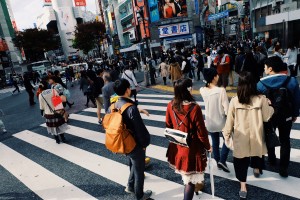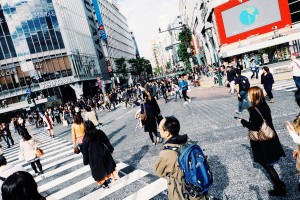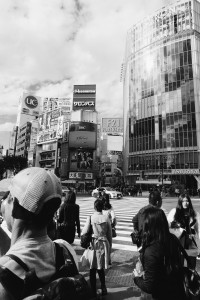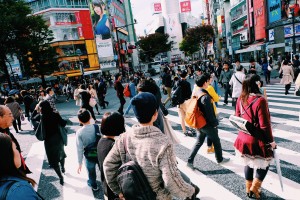 After this, we continued to walk on to Yoyogi park, where there were musicians, Harajuku girls singing and a market stall. Pointing and ambitiously waving notes, we tried something anonymous (to us). It tasted good.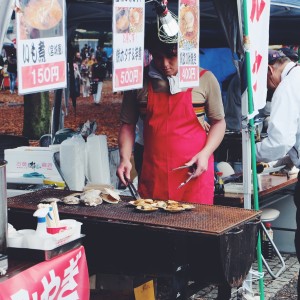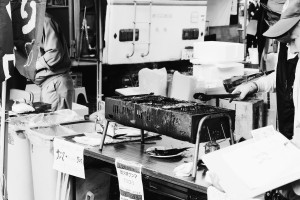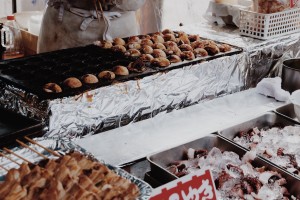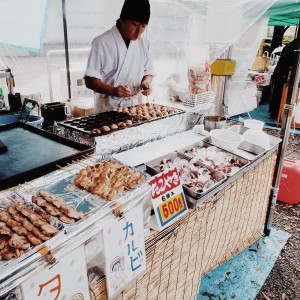 After this, we walked around the outside of the park to get to the Meiji Jingu Shrine and witnessed some of Shichi-Go-San (loads of pictures here). We then jumped on the metro to look at the Metropolitan Government Building and to grab a cocktail whilst watching the sunset at the Park Hyatt. It's a maze to get into (I also got distracted by The Conran Shop) with multiple elevators. Don't stop at the peak cafe, continue to the 52nd floor to the New York bar. Not because I believe in the comforts of the Western world when you're travelling, but because the view is phenomenal. (Again- recommendation from a friend, so cannot take credit for the "discovery". Plus, if you've ever watched "Lost In Translation"…)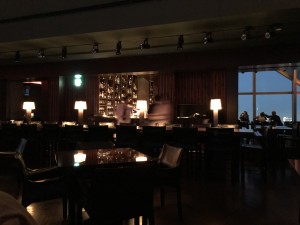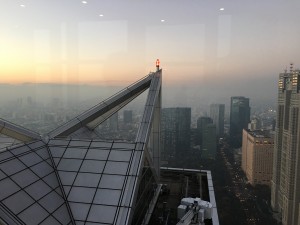 We then went back to Akasaka and got ready to go out in Ginza for dinner.
For dinner, we went to Ginza Tenkuni. After last night's blow out, we wanted to have something low key- this was delicious. It began as a street stall in 1885 and each floor has a different Tempura menu and set up. I had Tendon, which is tempura on rice with pickles and miso soup. I had cuttle fish and prawns. So good.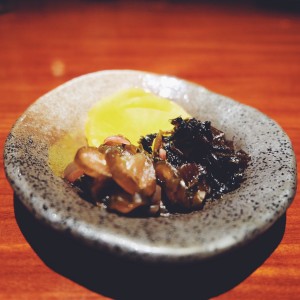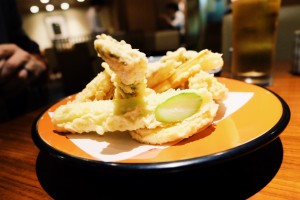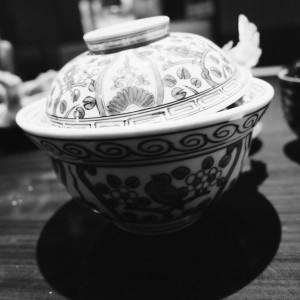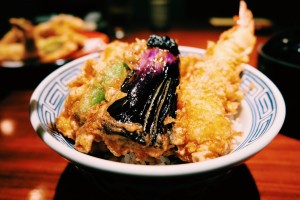 After this, another longstanding establishment (and another recommendation from someone), a beer hall from 1935 that has remained almost unchanged since opening. It is German, but retains an element of being Japanese. Big beers at relatively cheap prices.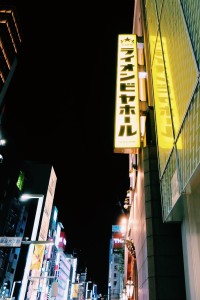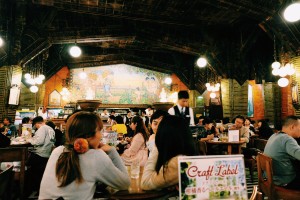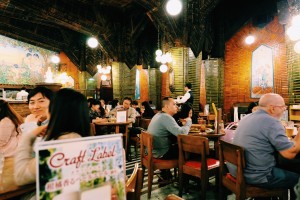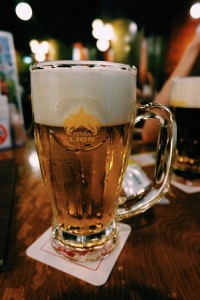 So, it's through a jet lagged, beer fuelled haze that I write this!