With the arrival of Corrina, our spare room has undergone a makeover (the only room in the house we hadn't touched!) so here's a quick summary of the nursery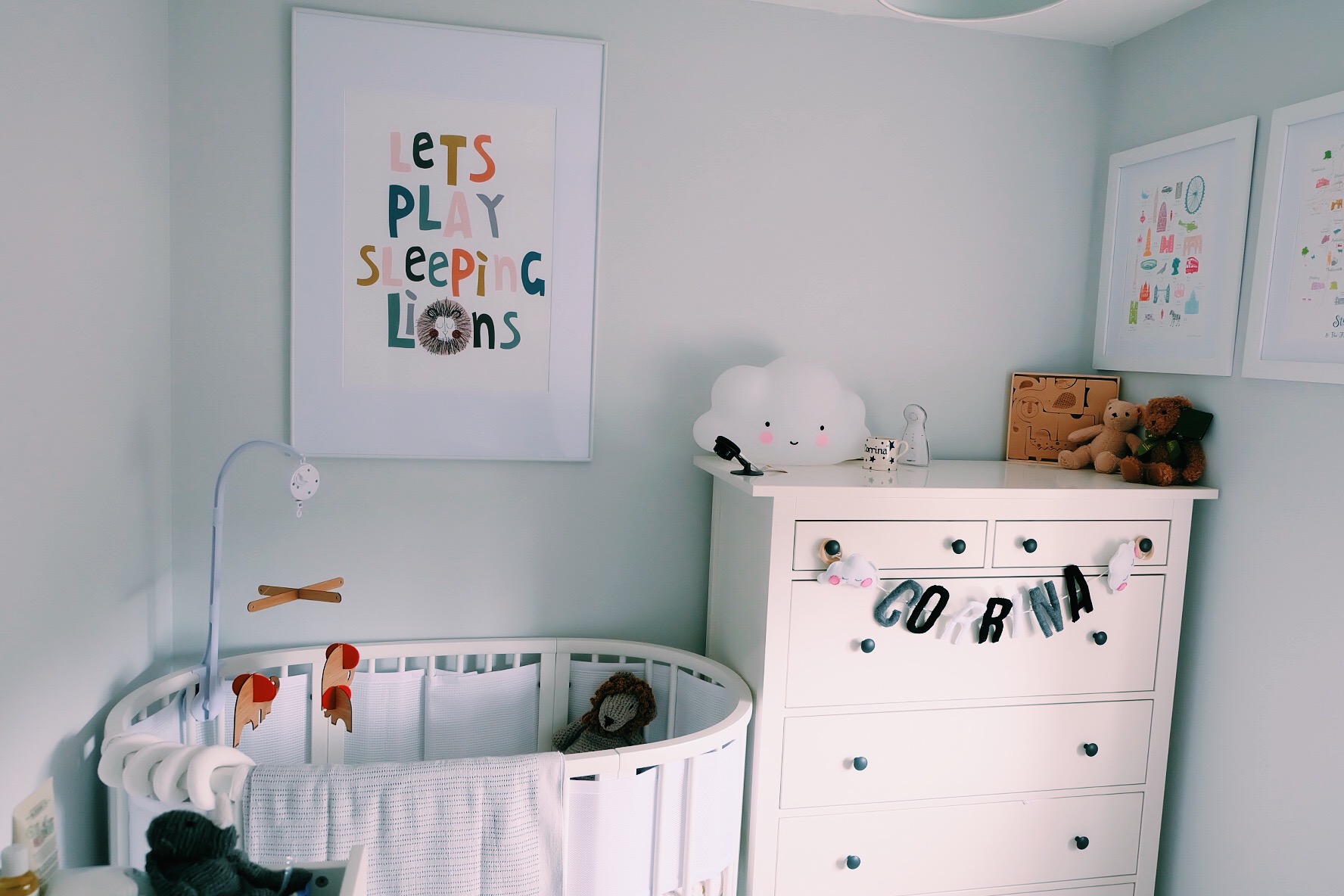 The cot is the Stokke Sleepi  and the chair is an IKEA Poang. The cover on the chair is a chunky blanket I knitted using this enormous wool from Wool Couture (it's called "Extreme Yarn"). The rug is from Scandiborn.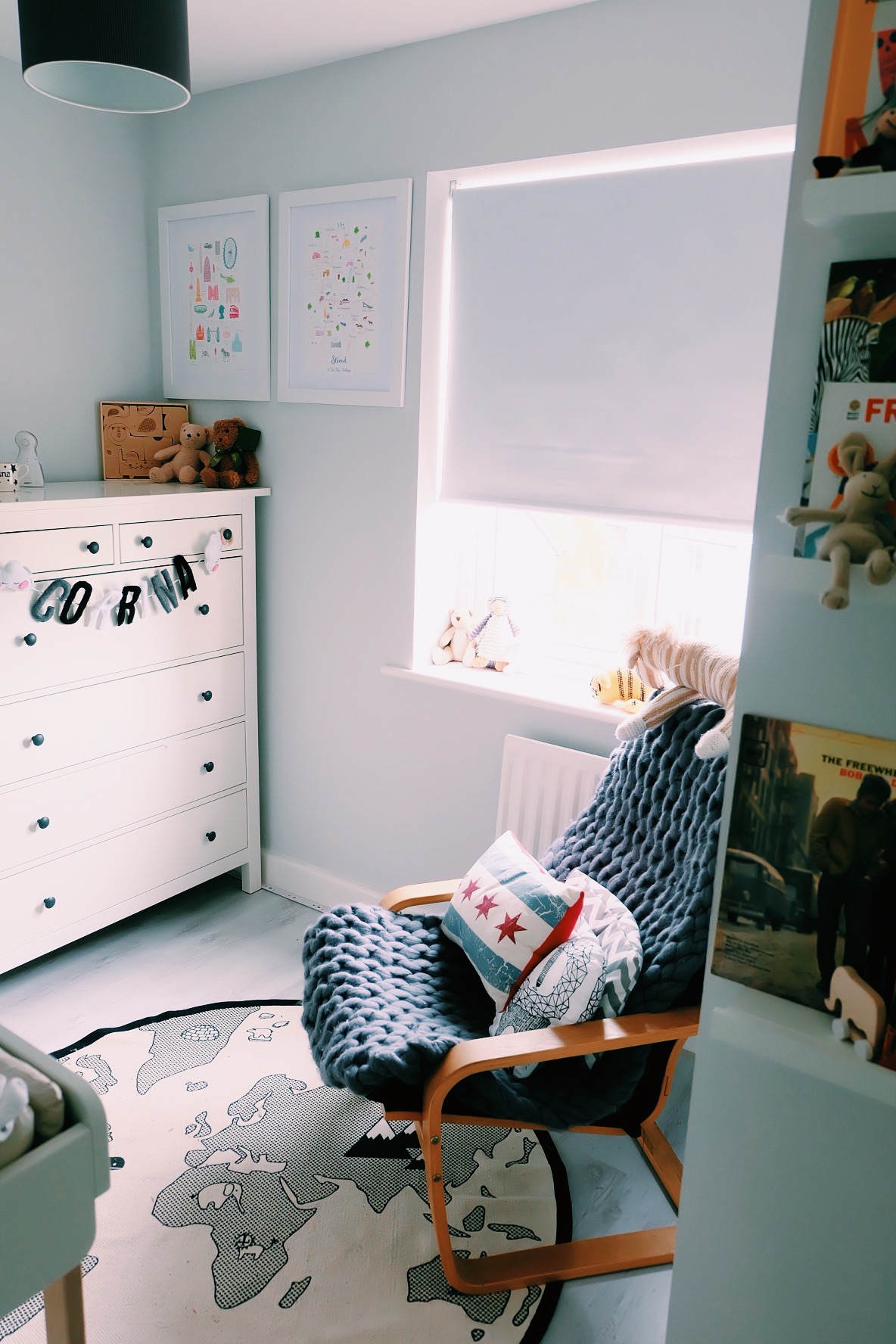 The Bookshelf
Using IKEA picture shelves, we've created a little library as you walk in. A really good place for book inspiration is Smallprint Books
There's a few Bob Dylan references on here, as Corrina's name comes from the song "Corrina, Corrina" on "The Freewheelin' Bob Dylan" album. My dad's record version of the album is on the shelf, along side the book "Forever Young" and "Man Gave Names To All The Animals"
One of my favourite books on the shelf is "All The Things I Wish For You, Corrina", from Papier. It costs £18, but if you've got a name that is never going to have a standard collection of personalised items, it's worth it. And the illustrations are beautiful (go to the link and you can get a preview of what the book looks like)
Finally, I love the retro Winnie-The-Pooh books from the sixties. These were my dad's, and I had them as a kid- I just love the front covers!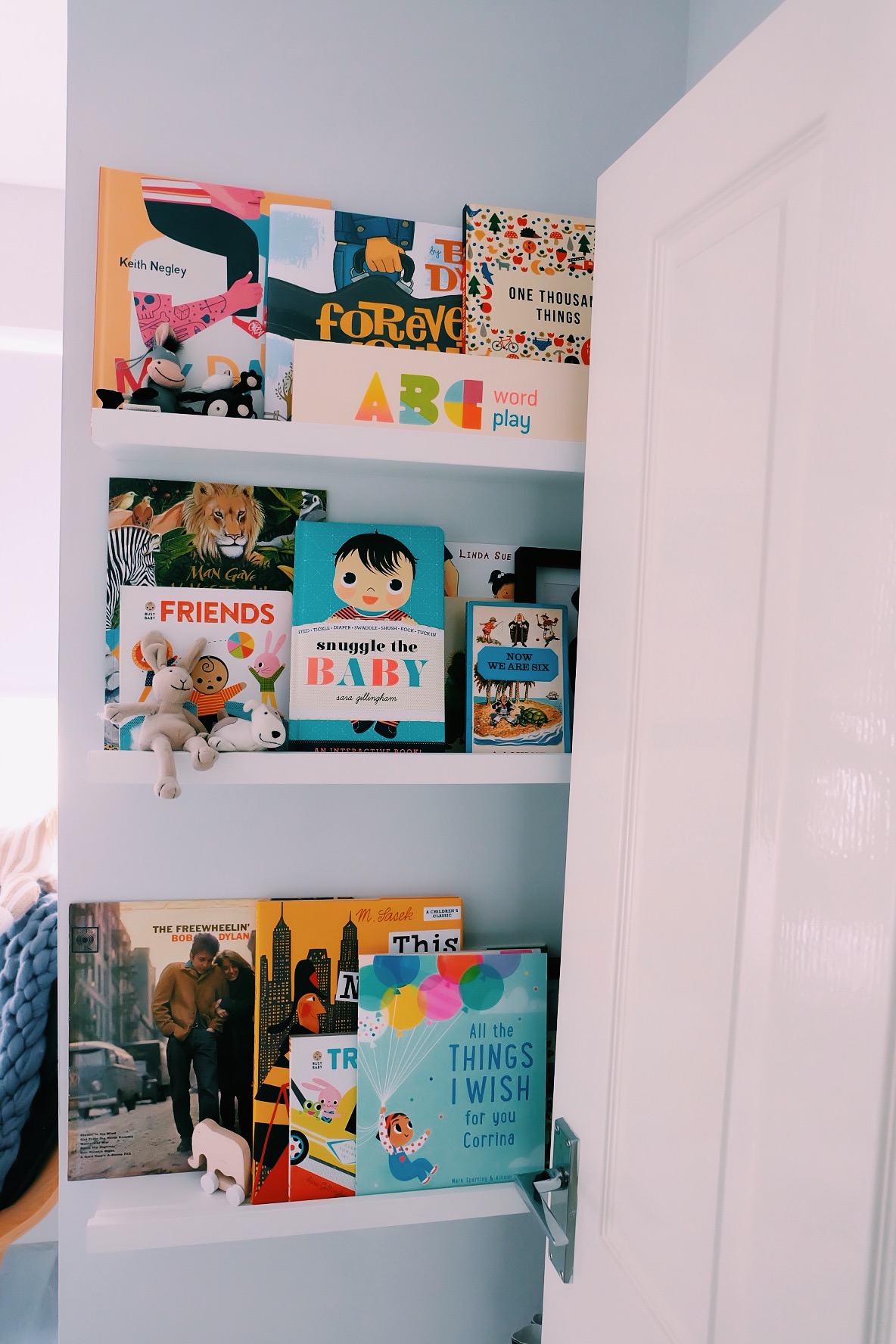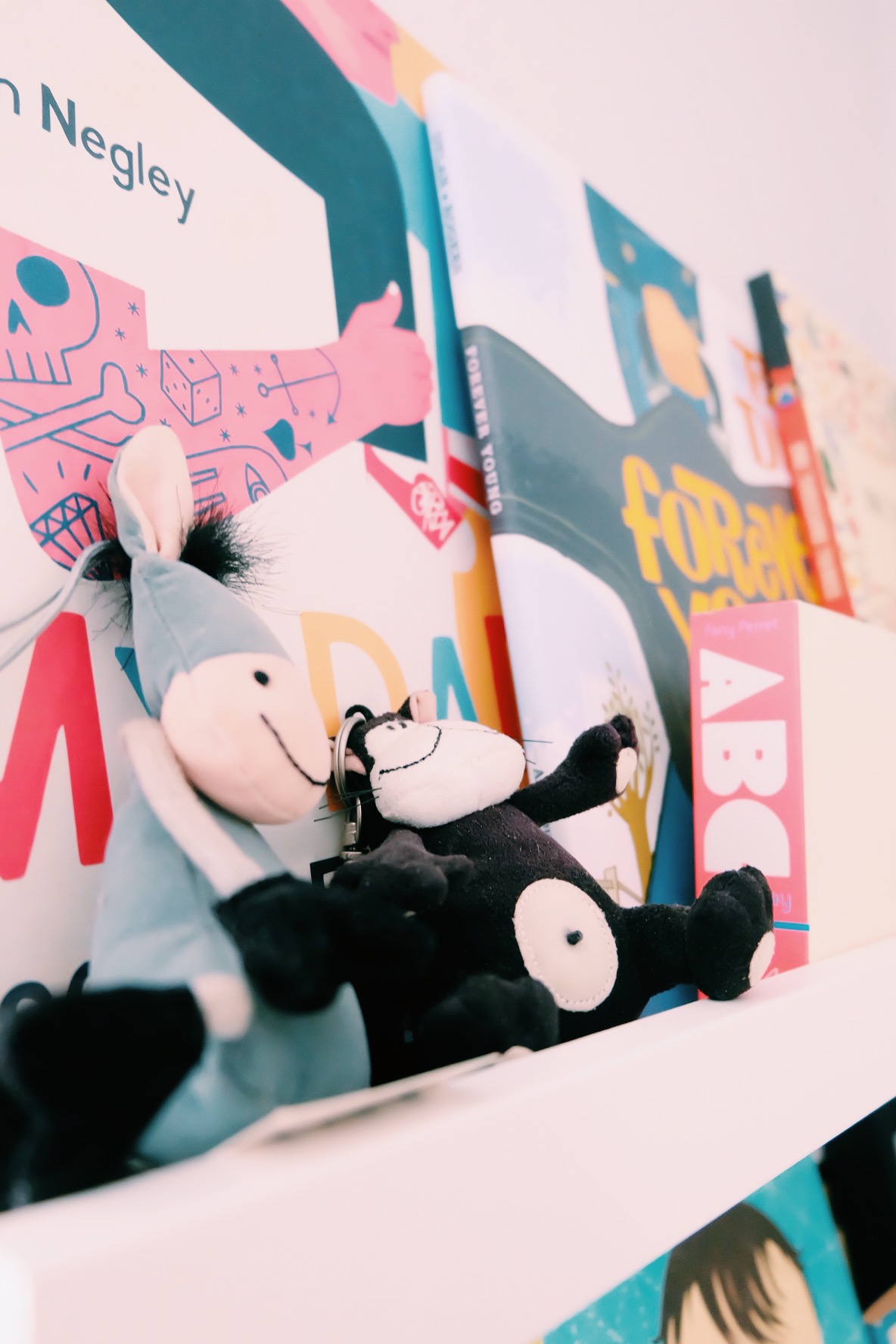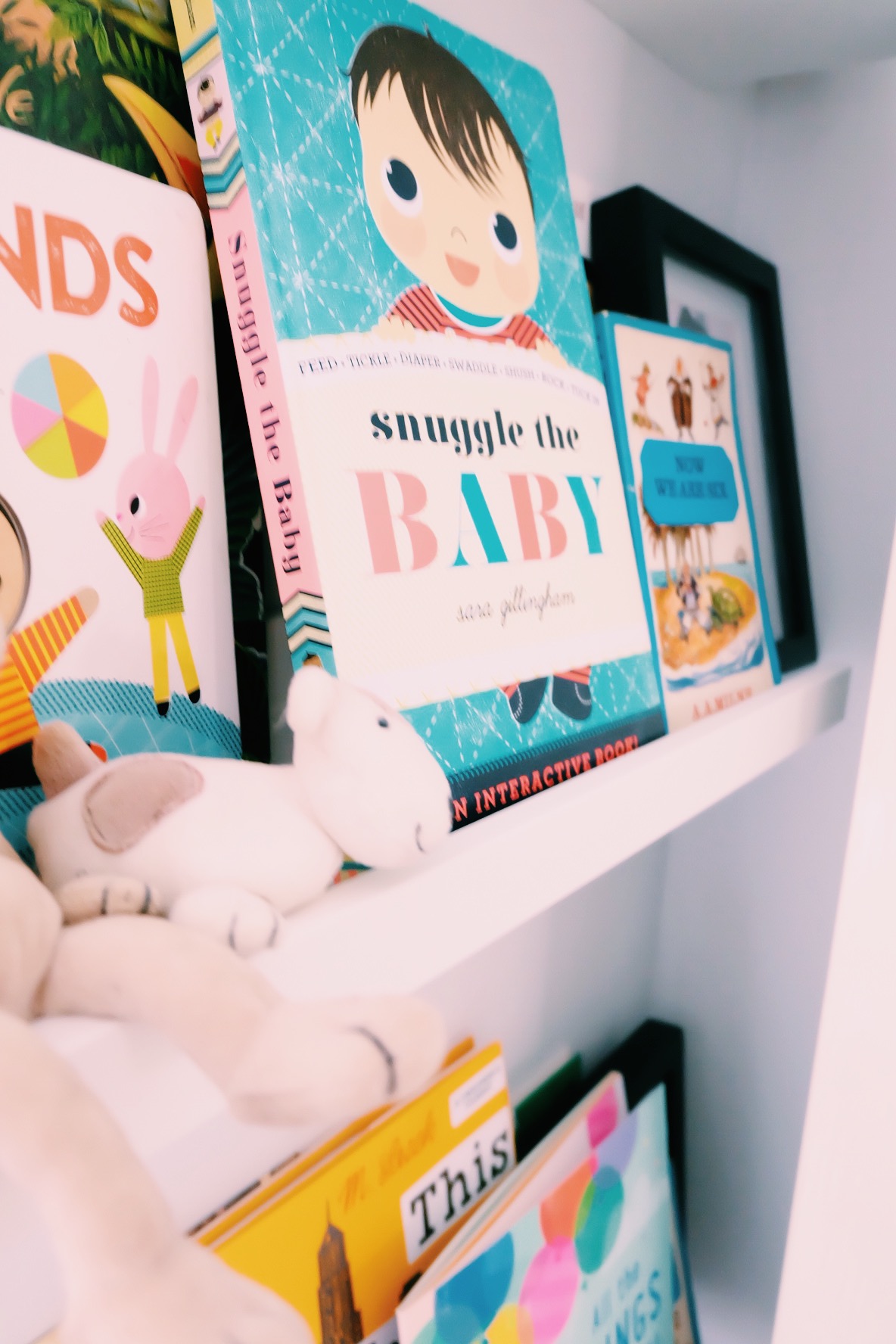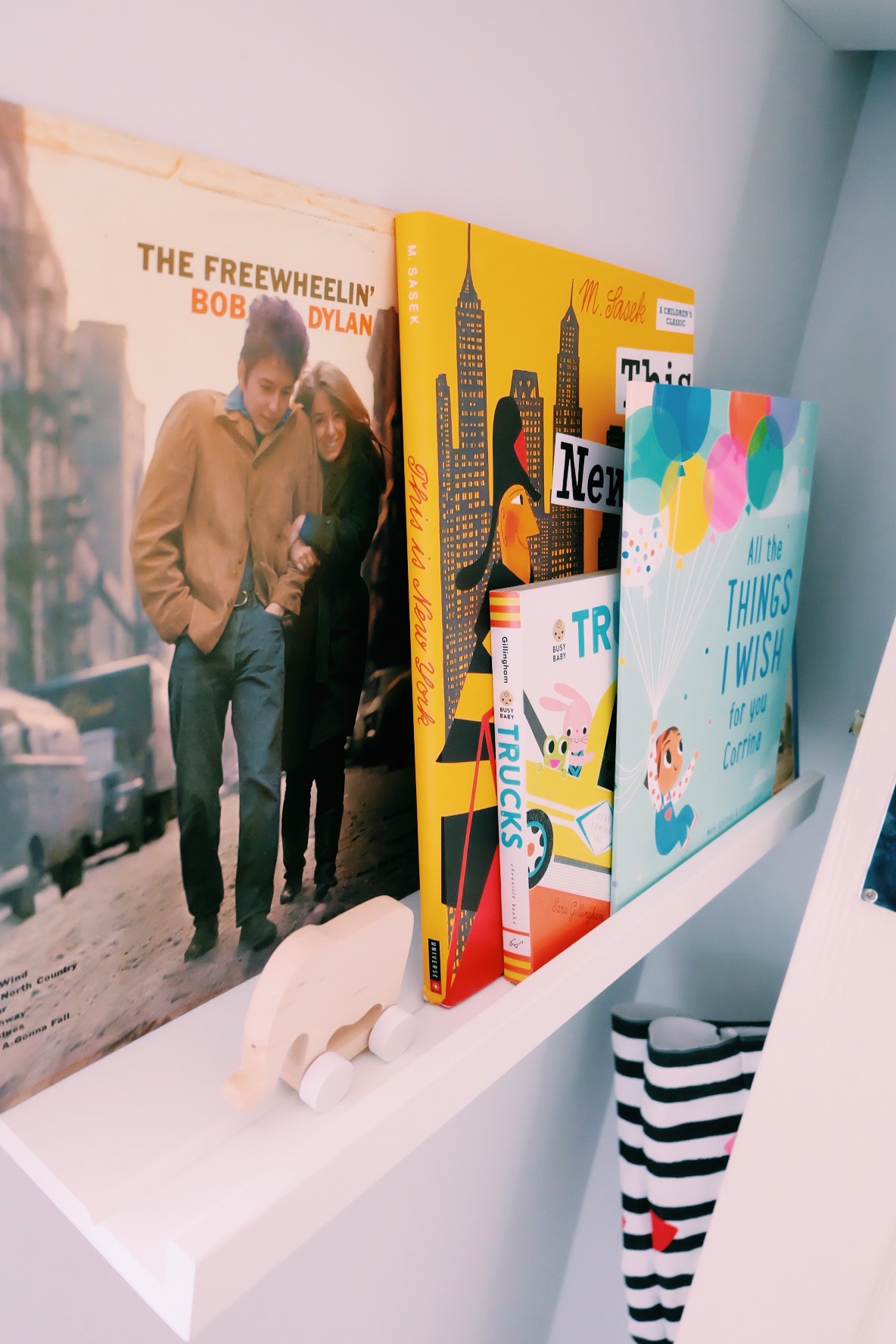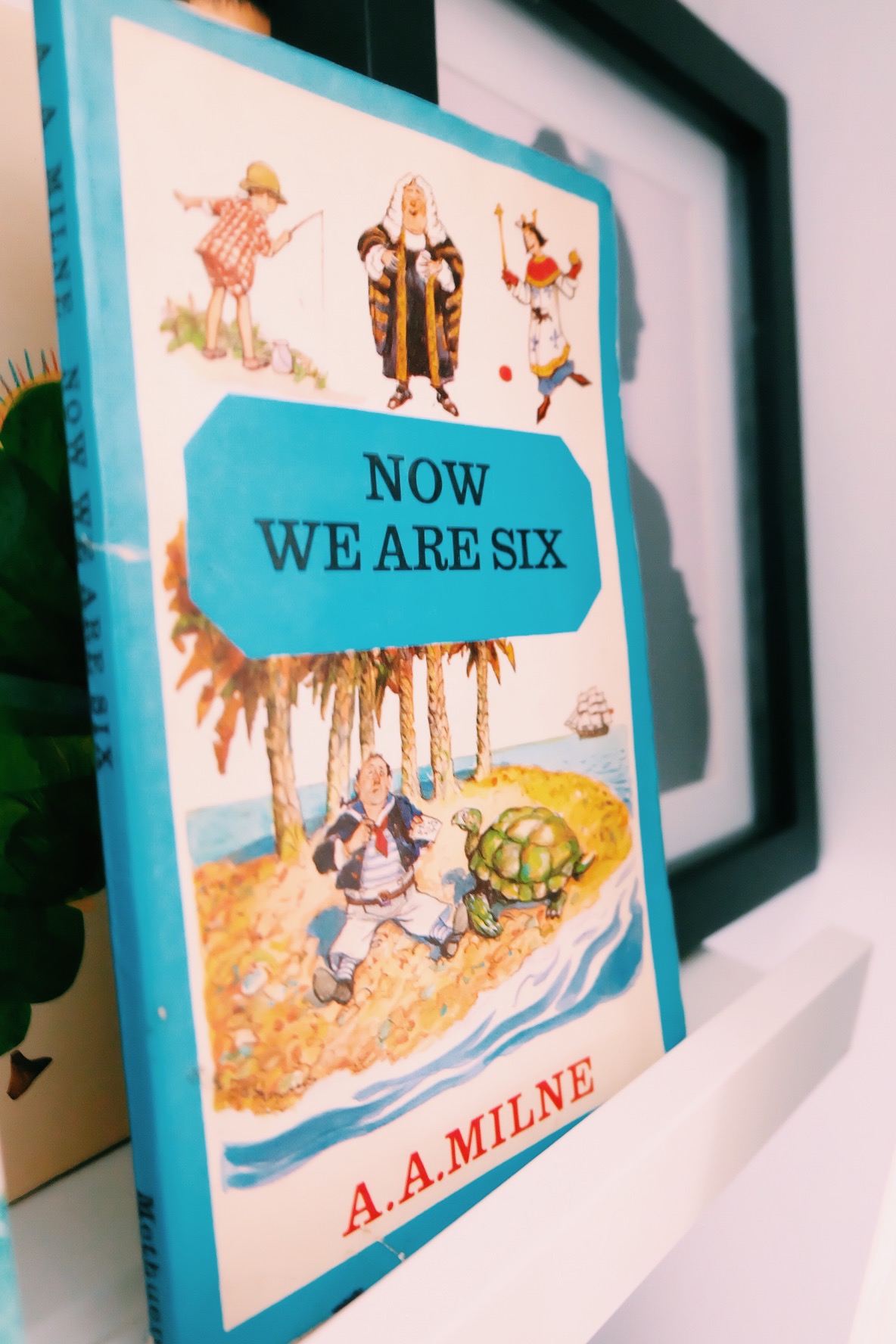 The Artwork
There are three large pictures on the wall (and two little ones by the chest of drawers you can see in the pictures above). They are:
"I never read. I just look at pictures", from the Moderna Museet in Sweden
"Let's Play Sleeping Lions from Seb and Charlie Design (this print is also available on Etsy and it gives money to either NSCPCC or WWF)
Tiger print from Hus & Hem (they don't seem to have it anymore, but there's a similar one on their site here)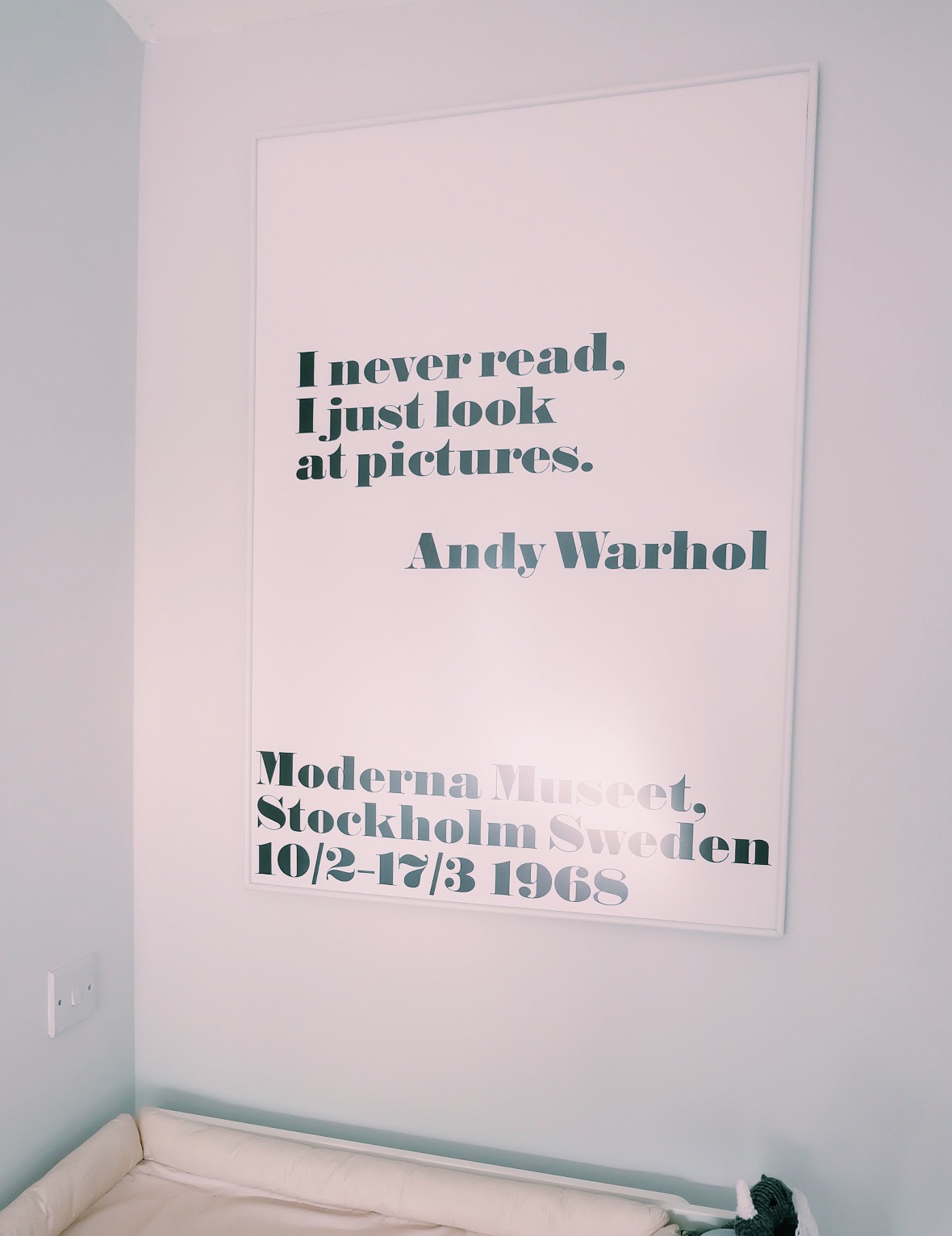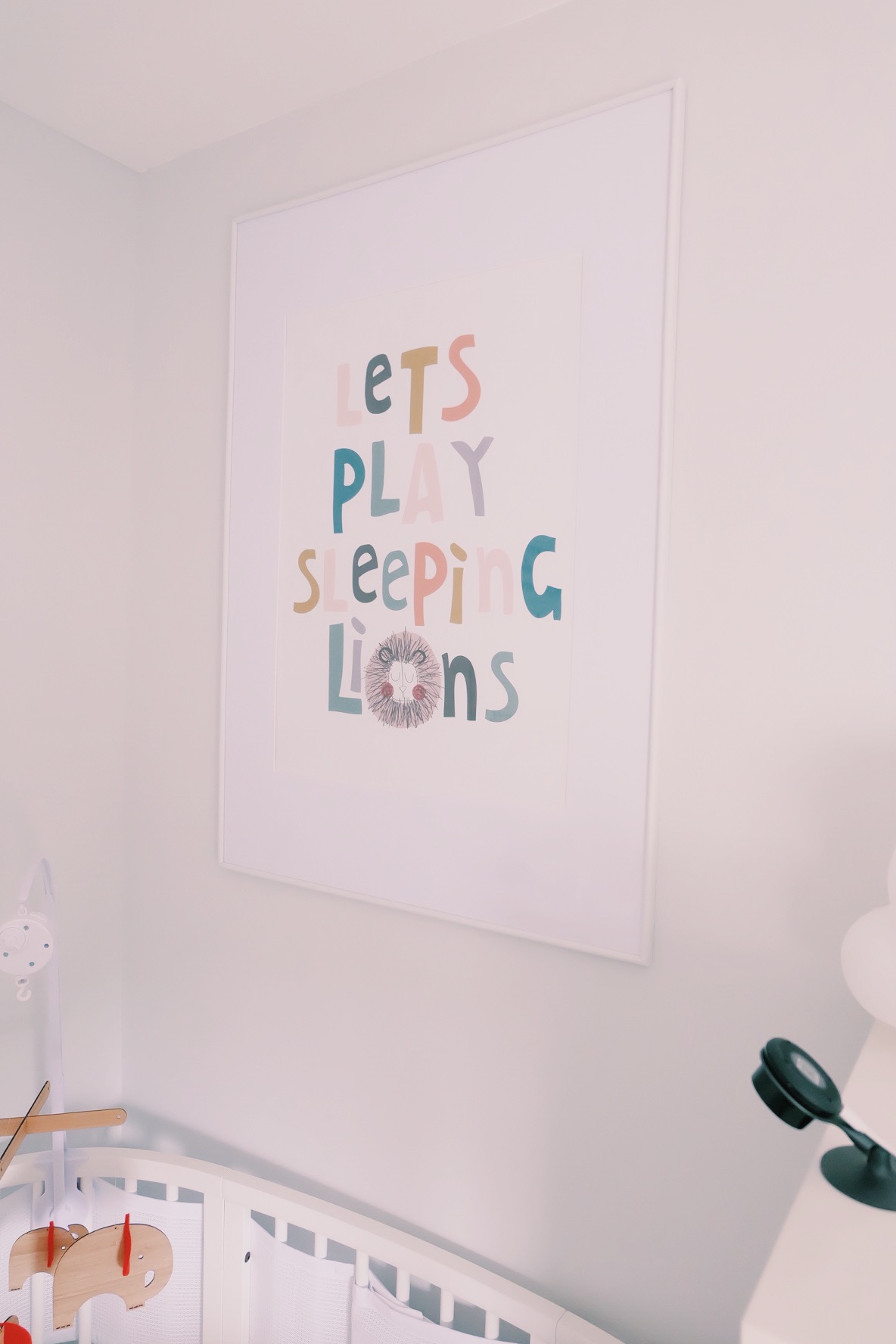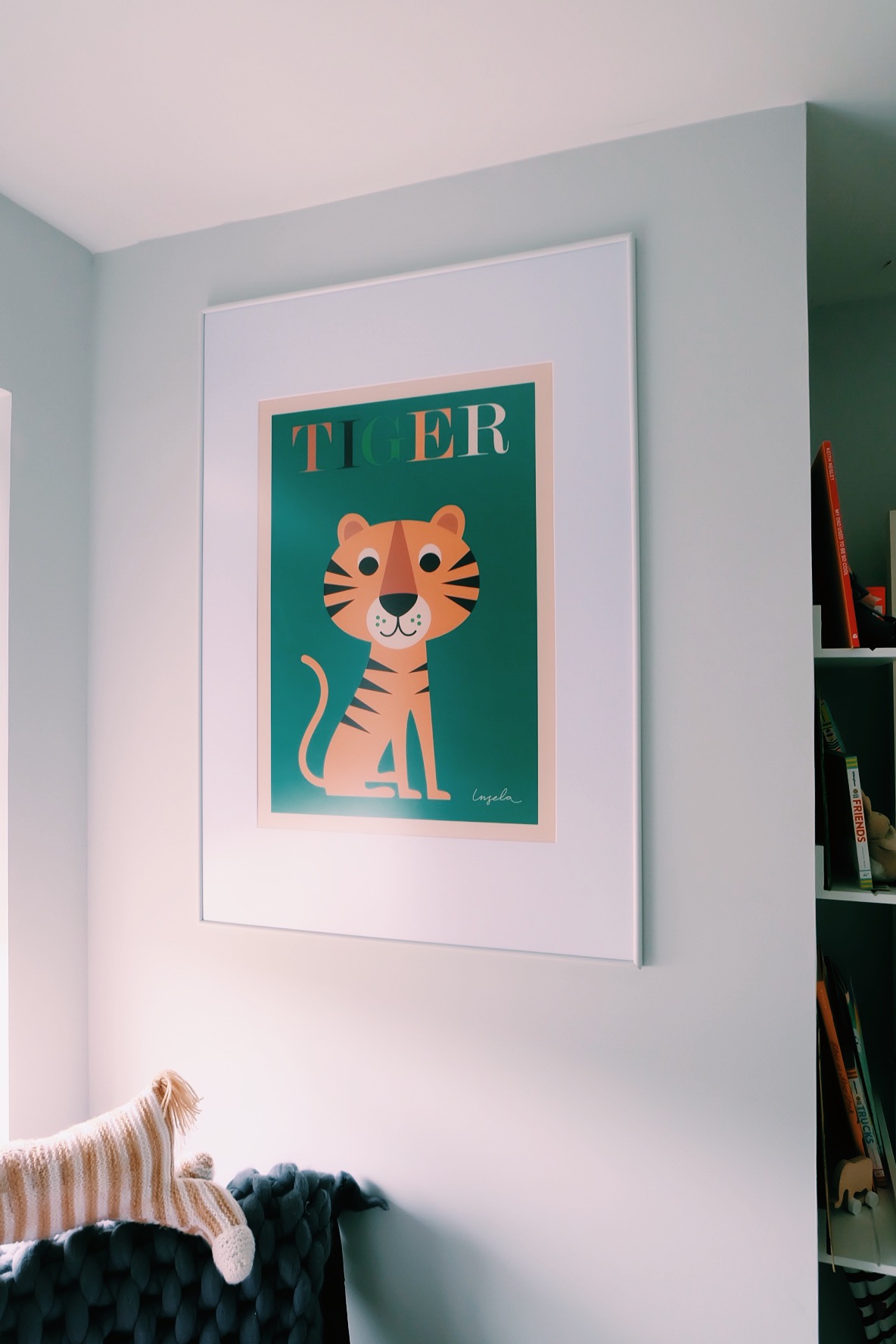 Other Decorations
The Corrina garland was made by me whilst watching the first season of Poldark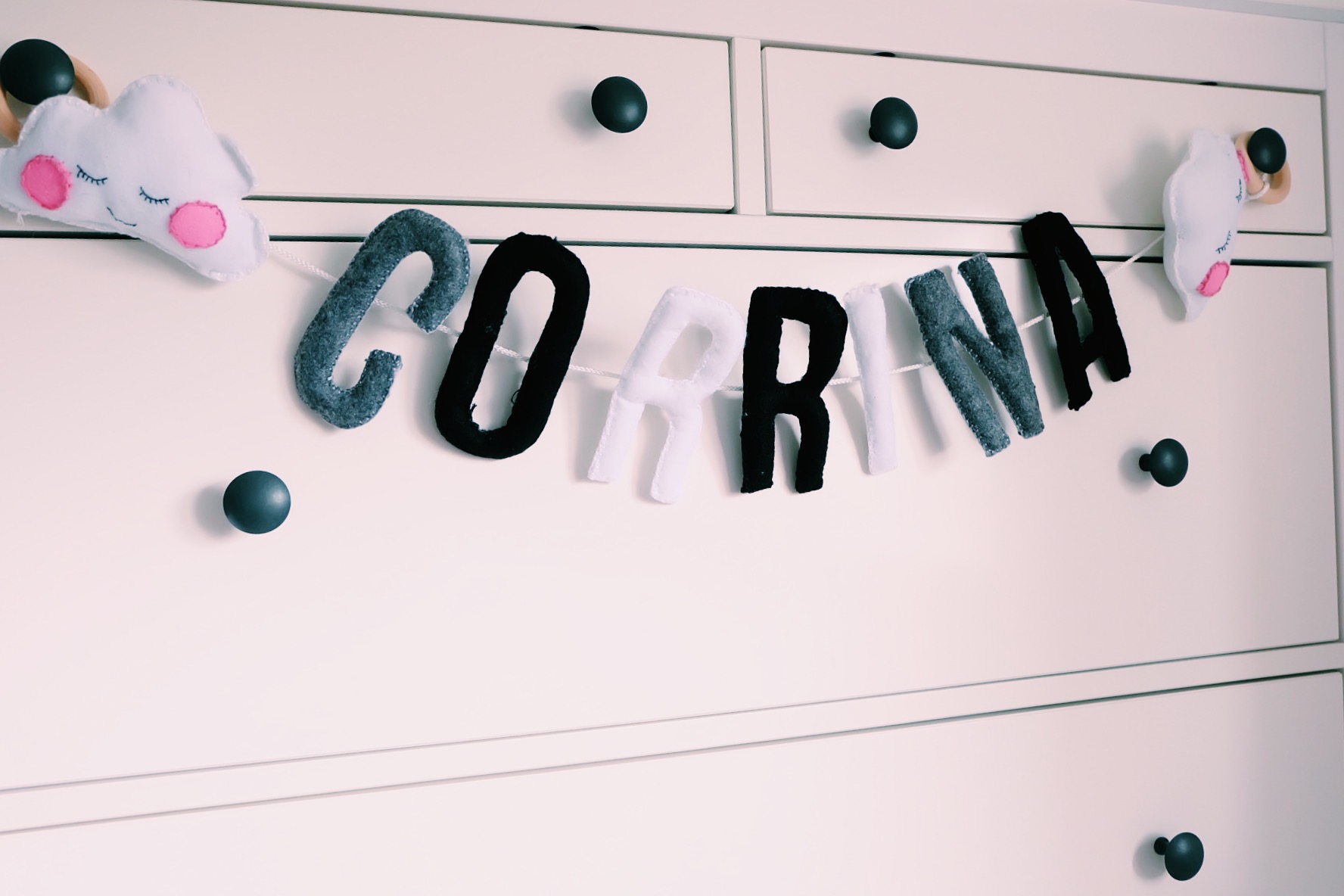 The elephant mobile is from a company called Petit Collage in San Francisco and the lion is from Toft UK but I bought the book "Edward's Menagerie" on Amazon and made him!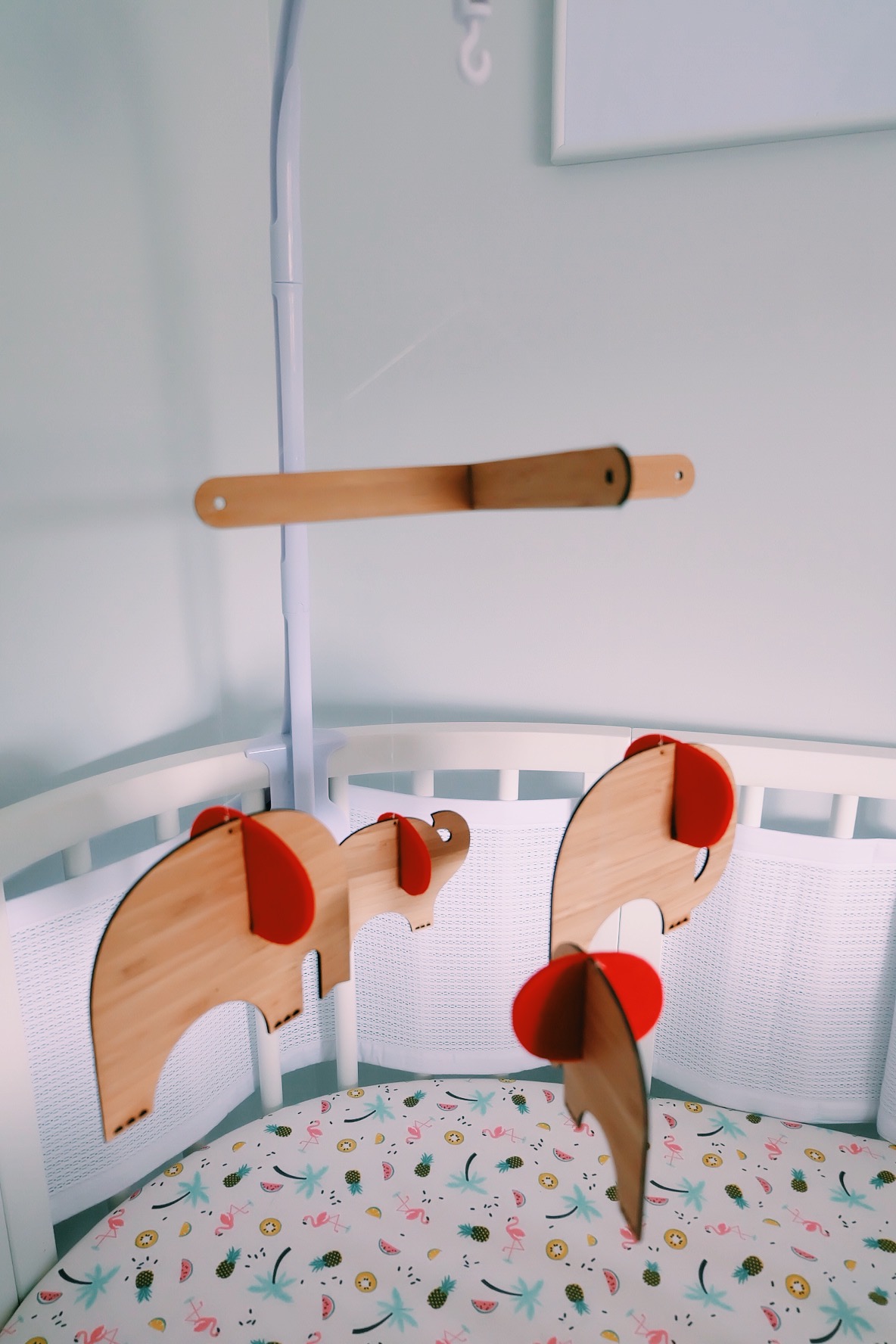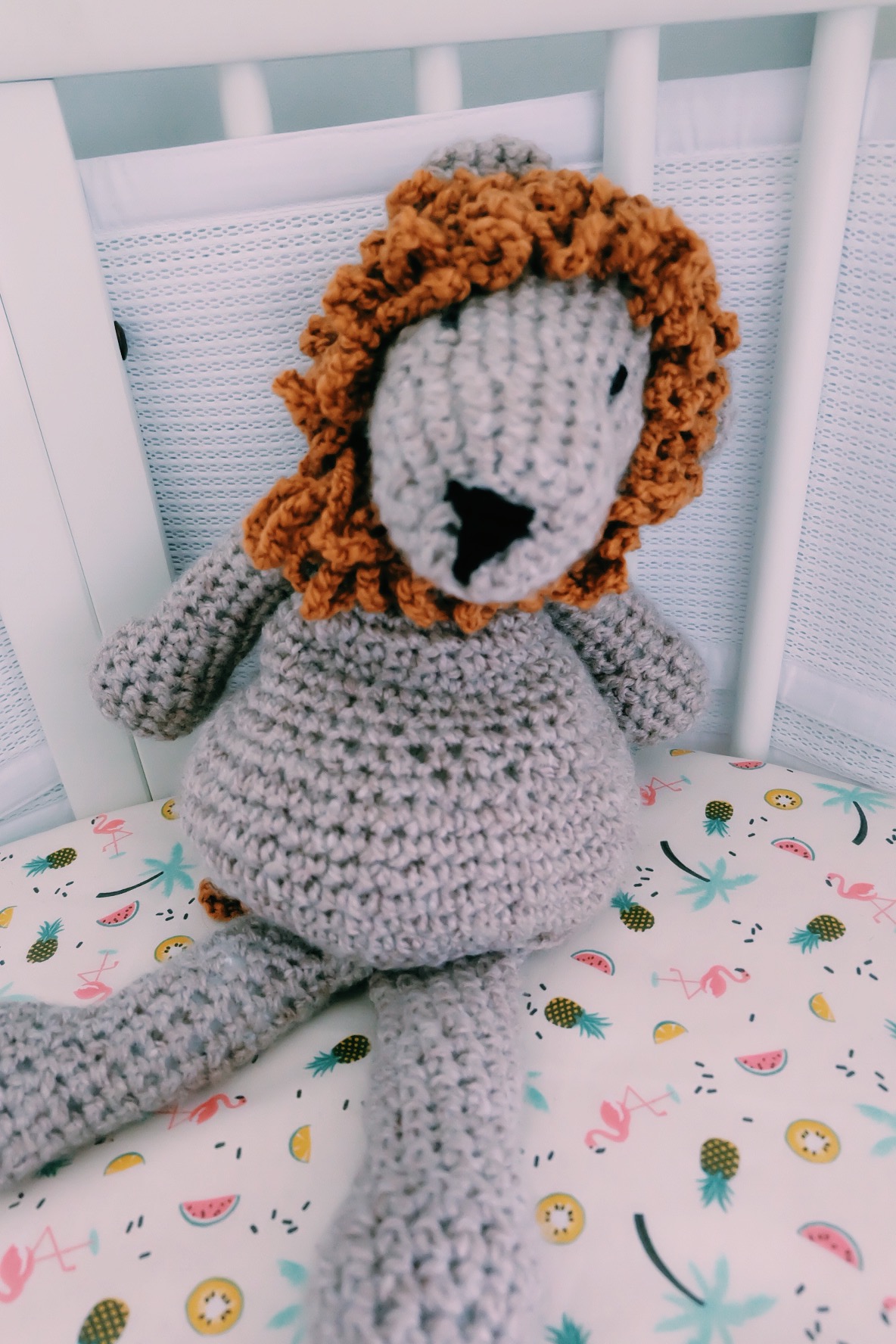 The bed sheet is made from fabric from Higgs and Higgs and it's really easy- just draw around the mattress, add 5cm and iron a hem. Stitch it and then thread elastic through it.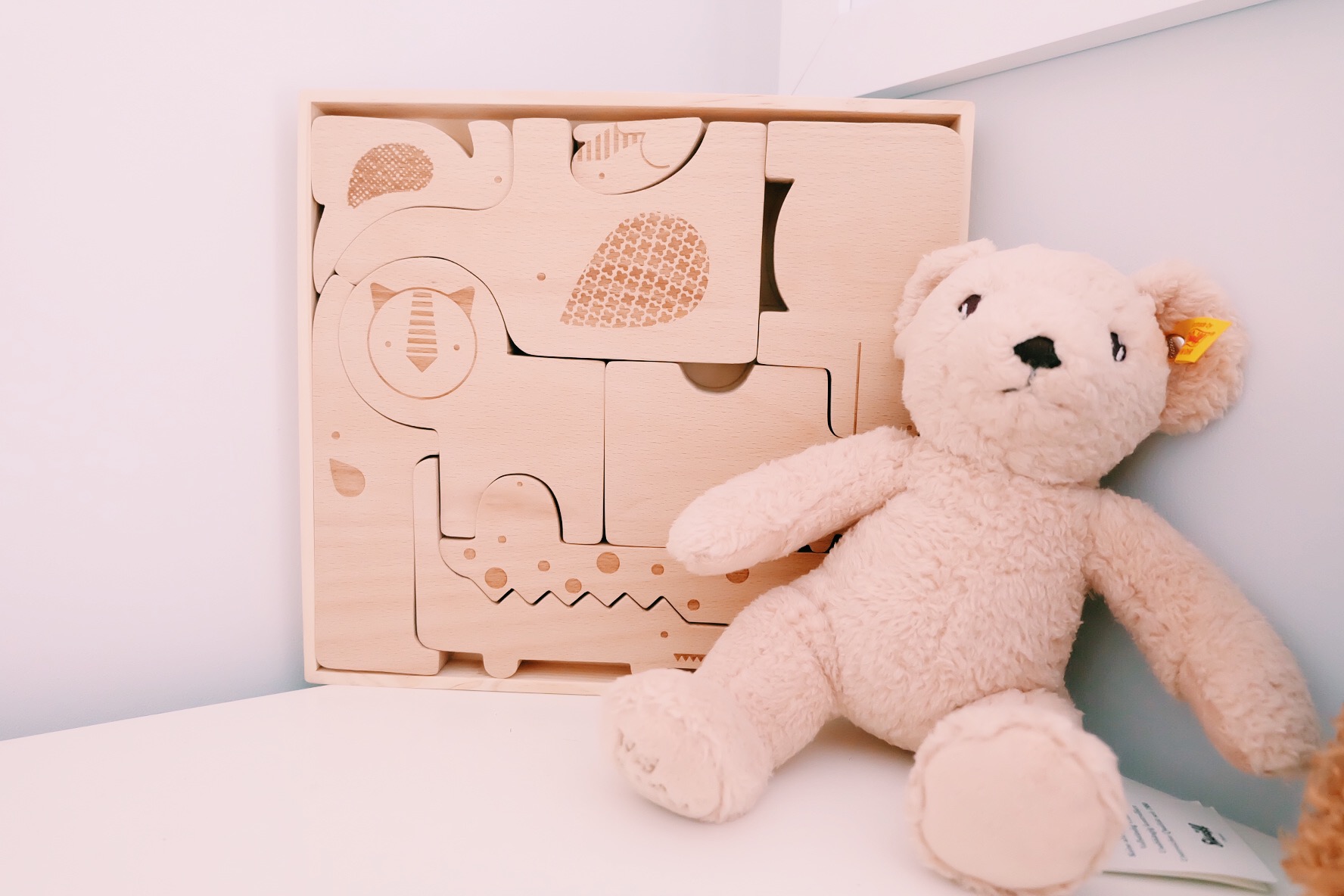 The wooden Safari Jumble is also from Petit Collage here and a beautiful Steiff bear, a gift from my dad.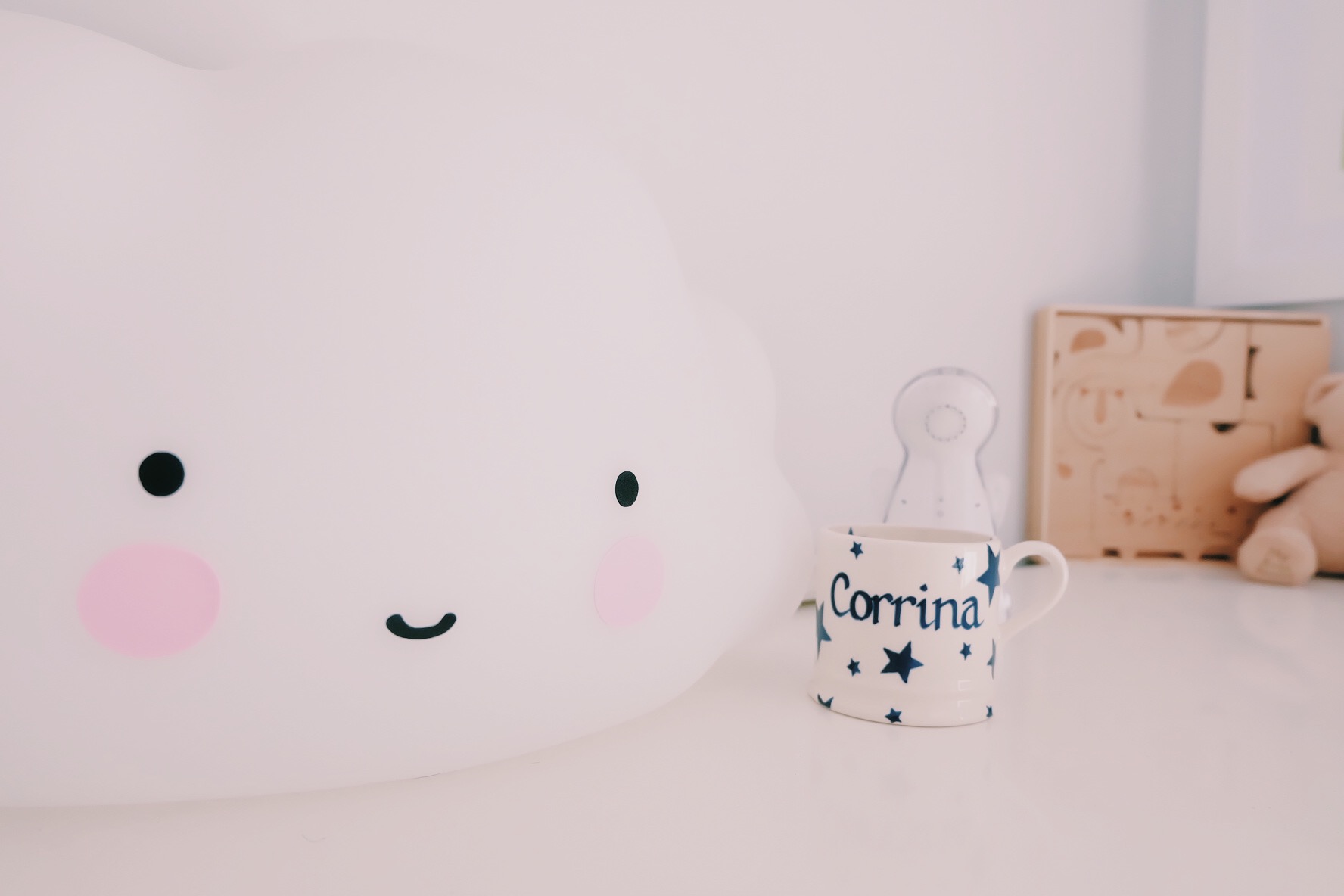 The nightlight is from A Little Lovely Company with a beautiful Emma Bridgewater mug (a gift from a lovely, lovely friend)
Finally, the lion cushion is from Ella & The Roo and they also have ones that you can buy, cut out and sew yourself