For Father's Day I really wanted to make a card that Corrina had a part in creating, but 7 week olds don't have that much co-ordination. I thought about doing hand painting, but to be honest wasn't in the mood for the mess, so here's what we created!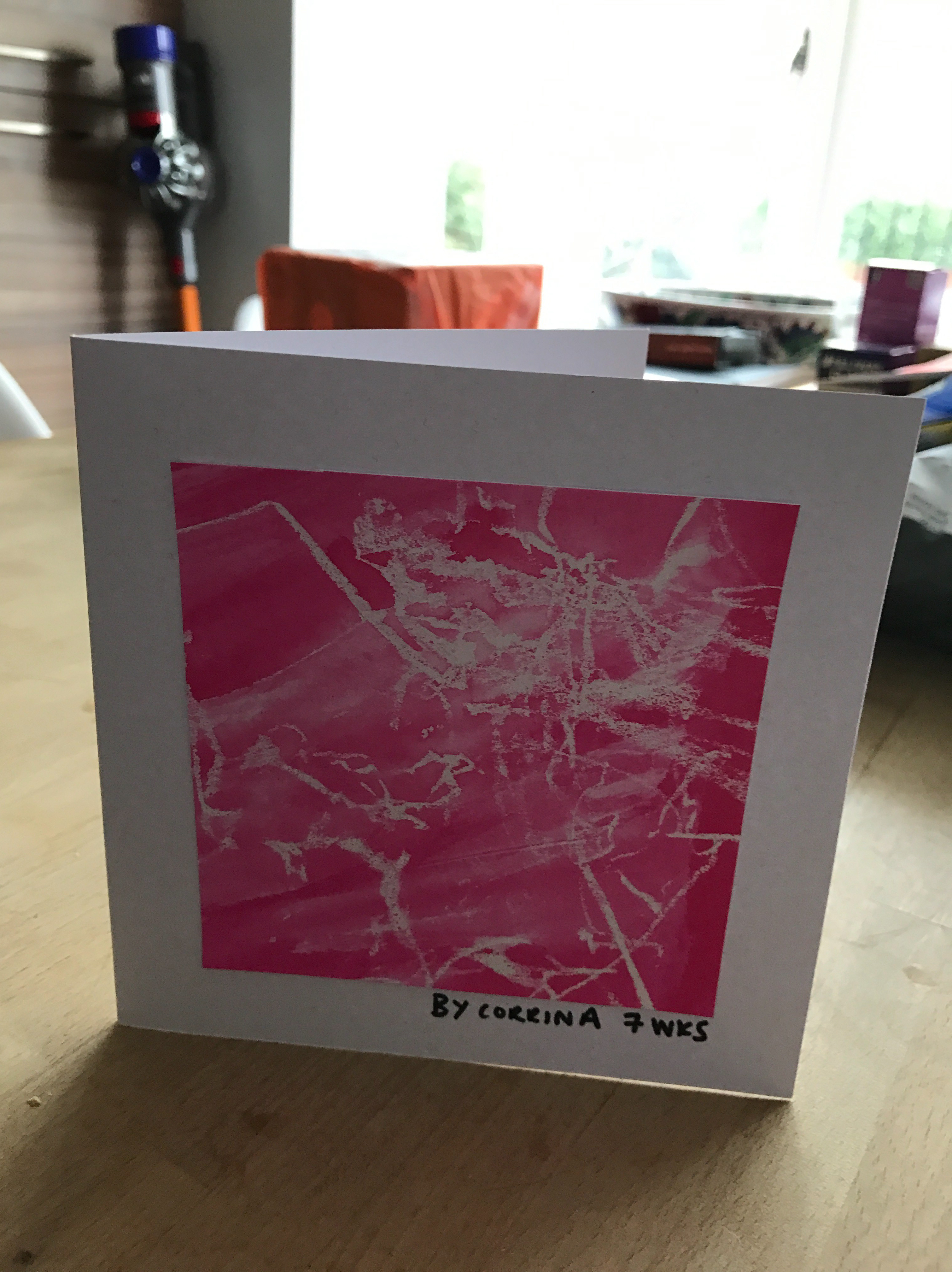 What you need
Paper- needs to be quite thick (I used Bristol Board)
A candle
Coloured Ink or Paint (I used this calligraphy ink)
How to do it
You need to hold the paper near your babies feet whilst holding the candle in your hand. I sat Corrina in our Stokke Newborn Chair and held the paper underneath her feet, but I think you could do it with baby lying on the floor. Your baby needs to be in a "kicky" mood as well!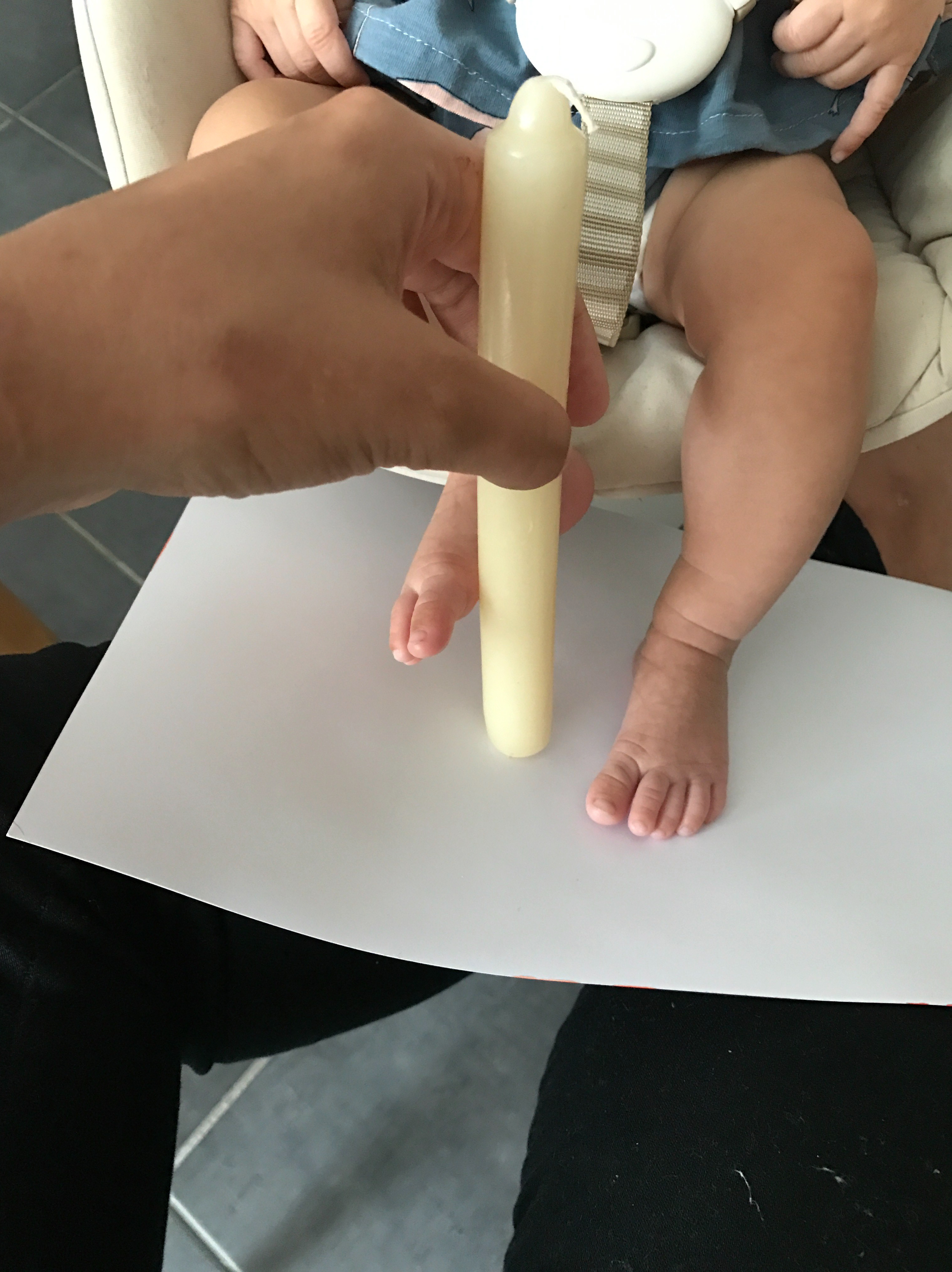 Hold the candle very loosely and just let baby kick it! Keep moving the candle around the paper to get a good coverage. Hold it up to the light to see where the candle has left a mark and where there are blank sections.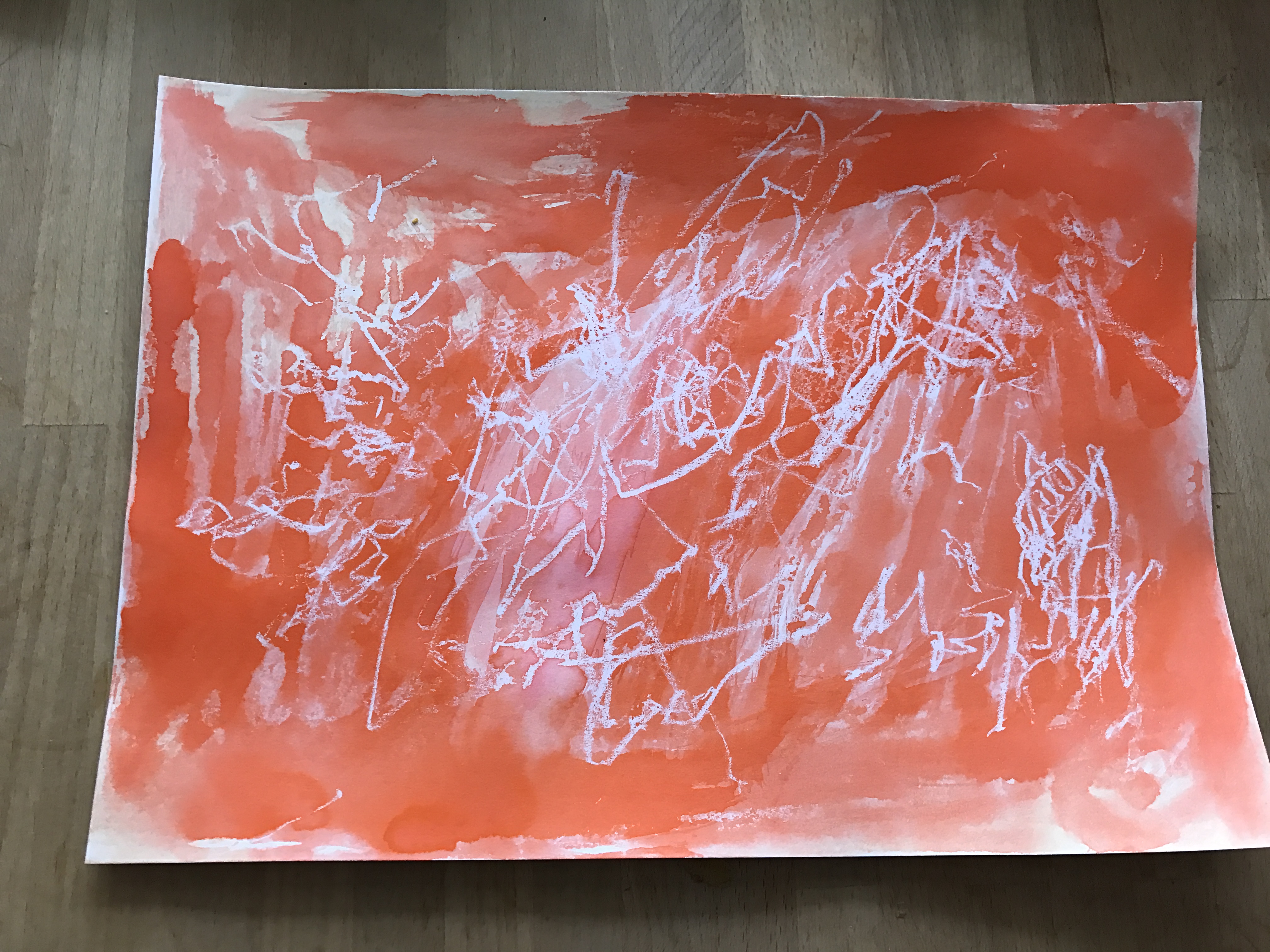 Then, brush either watery paint or ink and water over the page.
Finally, you can cut it up and mount it onto a card with glue or double sided tape.