I have to briefly write about this place, because I think it might be one of my favourite bars I have EVER been to. You have to know about it really, as it's not easy to find. You go down a small alley and through what I can only assume was an old coach house and then there is an old apothecary. Apparently, until the 1980s it had been used to produce medicine, but then had been left in a state of disrepair. It has, however, been transformed into the most beautiful bar.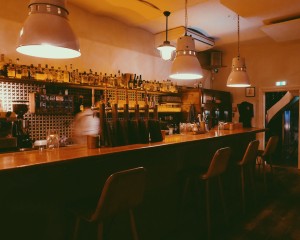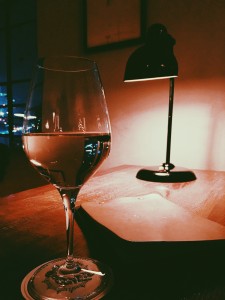 High, curved windows with booth seating and heavy faux-skin blankets look onto a bar with traditional- almost Moroccan- style tiling and an old fashioned, wooden fridge for the wine. The menu comes on a clipboard with a thick slab of leather to lift and view the drink selection. The shelf across the bar is lined with whiskey- their speciality. Each booth is lit with stylish Danish lighting. At one end there is a roaring fire and a piano. At the other end an enormous Helmut Newton exhibition advertisement with an androgynous looking woman in a tux and a naked woman embracing her, on the street. (I have since discovered this is a 1975 YSL shoot)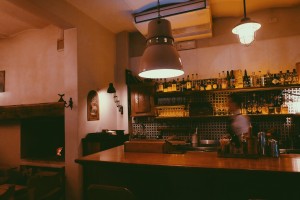 It is the kind of marriage between the old and new that I love. Combine that with good wine and a phenomenal soundtrack (Jimi Hendrix to Hot 8 Brass Band to James Brown to a bit of Danish rap thrown in for good measure) and I think I have found my perfect bar.
Just a shame that it is in Copenhagen and not here!
I was enjoying myself so much, I didn't take that many pictures. However, I discovered it via Cereal so
here is a link
to some of their pictures